DSAuk Badminton Players become European Champions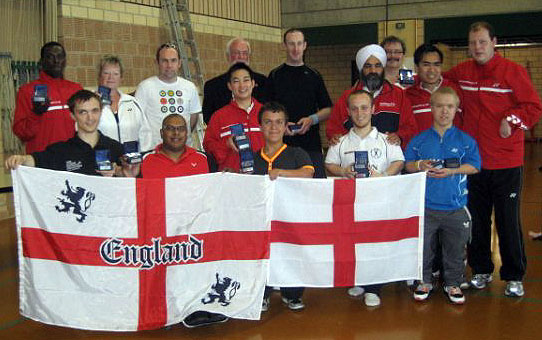 Five members of the DSAuk represented England at the recent European Badminton Championships for the Disabled in Switzerland.
Kyrsten Coombs, Shaun Dunford, Jack Gambrill, Ollie Clarke and Andrew Martin all travelled over together as a team and all the players had great success.
The men's singles was won by Ollie Clarke who had a fabulous weekend, when he was in form on every day. The silver medal position was won by Niall McVeigh from Northern Ireland who is also a member of the DSAuk. Joint third place was claimed by Jack Gambrill and Shaun Dunford.
In the doubles event Andrew Martin and Ollie Clarke won every game in the group, with an organised and disciplined display of Badminton at its best. The second place was taken by Niall McVeigh and Krysten Coombs who fought hard but found the two players from Kent difficult to beat on the day.
The English team won 9 medals in total 5 of which were won by the Dwarf team. A good haul of medals for the team, 3 of who were competing at their first European event.