Chair
Hailey Davidson
Hailey took over as Chair in 2022 after four years as Vice Chair. She is also the co-ordinator for the Scottish region and leads a busy family life with two children and two dogs to keep her on her toes. Hailey is an enthusiastic and dedicated Chair with an in depth knowledge of the DSAuk and is very involved with the staff and supporting the board.
Vice Chair
Treasurer
Catherine Holland
Catherine has been the Treasurer of the Charity for over six years and as a professional accountant has been a great help in our financial management over the years. Catherine has a young son and enjoys live music and family days out. Catherine is an independent member of the management of the Charity.
Fundraising
Mike Williams
Mike is an independent trustee and worked with us on our first Children in Need bid as a consultant. He was impressed with what the DSA did and worked with us on fundraising bids before becoming a Trustee in 2016. Mike works very closely with the Association Manager and also over sees the regular assessments of the 10 year strategy. He also facilitates many of the boards working days.
Athlete Representative
Krysten Coombs
Krysten has been a Trustee for seven years and as a successful Paralympian and overall accomplished sportsman he has been the athlete representative for the last six years.
Parents Representative
Sohrab Ghavami
Sohrab has a son with dwarfism and has been a volunteer and supporter of the charity for many years. He joined the board as a Trustee in 2022. Sohrab is now retired and offers a wealth of contacts and knowledge to the board.
Staff line manager and Safeguarding
Colin Brown
Colin has been a Trustee since 2020 and has recently moved to be our staff line manager. Colin has a background in team management and HR and brings his years of experience to this essential role. Colin is a full member of the DSA and is a very keen on keep fit and supporting the Scottish region.
Trustees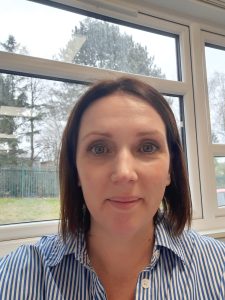 Kirsty Pearson – Kirsty is a mum of a DSA member. She has worked in Education for the past 15 years.
She enjoys a busy home life with three children and her husband. Sport is a huge part of their lives and they are passionate about the work that the DSA do and the opportunities it brings to so many.
Rachel Myers – Rachel is a mum of a DSA member and joined the board as a Trustee in 2021 to support the board and help represent the parents of our members.
Stephen Williams – A father of a successful swimmer and successful board member of many organisations.
Luke Hockley – Long term member of the DSA and keen football player.
Olivia Broome – Long term member of the DSA and Paralympic and GB Powerlifter
Non Voting positions
Ambassadors
Arthur Dean OBE – President – Arthur is one the founders of the Charity and has been the Chair of the DSAuk and is currently Chair of the International Dwarf Sports Federation
Penny Dean OBE – Penny has been the Chair of the DSAuk and supports with her extensive knowledge from a broad knowledge base including health and wellbeing as well as sport.
April Barrett MBE – April Chaired the DSAuk during the time that the charity moved its base of delivery into Birmingham and was a long term Trustee of the Activity Alliance
Steve Scott MBE – Steve is another ex chair with eight years experience of chairing the DSA and brings advice and business acumen to the charity. Steve is also a Magistrate.
Associates
Kathryn Walters – Regional helper and long term member of the DSAuk