DSA Swimmers prepare for 2012 Open Short Course in Sheffield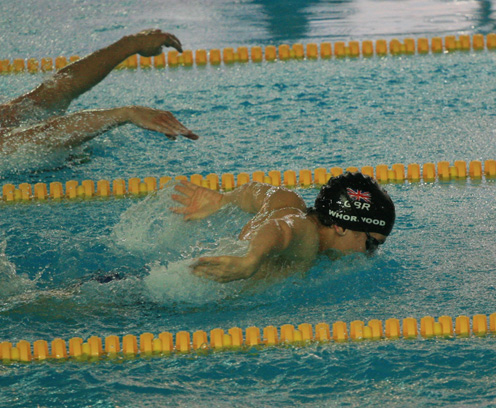 Swimmers get ready for 2012 at Nationwide Open Short Course
Record breaking Paralympians are amongst the competitors at the Nationwide Open Short Course Swimming Championships this weekend. With London 2012 Paralympics fast approaching, the athletes are in preparation for the biggest year of their lives.
Over 200 swimmers will compete on the 26 and 27 November. The event is free for spectators to attend. Amongst the champions in the water this weekend are David Roberts, Eleanor Simmonds, Sascha Kindred and Liz Johnson, plus many more medal hopefuls. The event is sponsored by Nationwide Building Society.
DSA swimmers will feature alongside our Paralympians and patrons Matt Whorwood and Eleanor Simmonds, many of the DSA developing swimmers will be competing over the weekend, they would appreciate your support. If you would like to attend as a spectator it is free, where else could you see some of the best swimmers in the World for free.
David Roberts- the multi gold Paralympic medalist- makes a welcome return following an injury which has kept him out of the competition pool for eight months. The Welsh swimmer tore one of his triceps in March and will compete this weekend for the first time since that incident.
"I'm both nervous and excited to be back swimming competitively," said Roberts. "Although I haven't completely finished my rehab, this event is a swim through meet where I can put in some sprint training. I always enjoy the Short Course so I'm happy to be back."
Asked about his potential retirement after the home Games, he is adamant his last event will be 2012's November's Short Course Championships.
Nyree Kindred – married to fellow Paralympic athlete Sascha Kindred – will be competing in her first national event since giving birth to their baby daughter Ella earlier this year.
Chad Rogerson, Senior Community Strategy Manager said, "Nationwide is proud to be sponsoring this event as part of our ongoing commitment to disability sport. Since 2000 when our partnership with DSE began, we have seen a host of swimmers develop and I'm pleased to see more and more young talent emerge."