Ellie Simmonds Says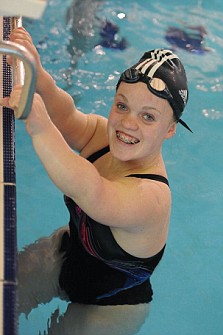 The Walsall-born swimmer's two unexpected gold medals and podium tears as a 13-year-old in Beijing four years ago catapulted her into the spotlight.
But, despite enjoying great success since then, Ellie who competes in the S6 category is refusing to worry about adding to her haul in London.
'There has been a bit of pressure, but I am able to cope with it and take it in my stride,' said Ellie, who swims at Swansea Performance Centre.
Ellie Simmonds is one of the most famous faces of GB Paralympics and as a patron of the DSAuk inspires others to take part in sport and lead an active lifestyle.
Ellie said 'I am going to London hoping to swim the best I can. I am excited but quite nervous as well I think it's good to have nerves, it drives you forward.
'Medals would be lovely but I just want to swim my best and hope that is good enough. I know it's going to be stiff competition but it will be exciting.'
Ellie has continued to collect gold medals since Beijing, with five titles at the 2009 European Championships, four at the 2010 IPC World Championships and a further two at last year's Europeans.
She also became the first swimmer to break a world record at the Aquatic Centre in March when she lowered the S6 200m individual medley mark in the Paralympic swimmers' initial trials.
Ellie is encouraged by the fact her achievement was widely reported and raised the profile of Paralympic and dwarf sport.
'After Beijing we got a lot of publicity and now leading into London there is a lot of publicity again,' she said.
'I think it is really good because I remember watching Athens 2004 and getting inspired by watching [GB's twotime gold winner] Nyree Lewis.
'Hopefully it can inspire people to get into sport or achieve something in their life.'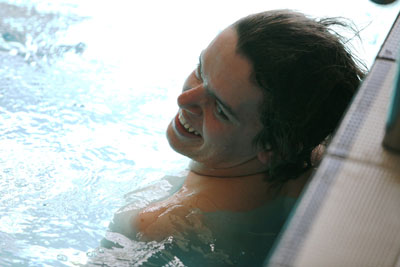 Watch Ellie and Matt Whorwood in the aquatics centre on the folowing dates:
1st September 400m freestyle
3rd September 200m Individual medley
4th September 50m Freestyle
8th September 100m Freestyle
They may also swim in the relay events, teams are chosen closer to the event.