Mascot Competition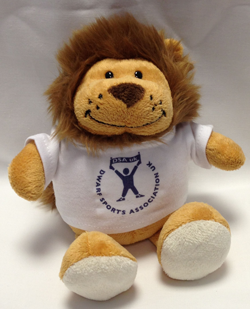 The DSAuk is launching a brand new mascot for our charity. We"ve never had a mascot before and after some discussion it was thought to be a great idea.
The committee and trustees have chosen a lion as the animal we will focus on however our mascot still needs a name. Something that represents the DSA, its aims and ethos,also a name that is memorable.
We have decided on running a competition with the prize being winning the first DSAuk mascot ever made.
All you have to do is dream up the best name for our new mascot and send your entries to the office by the 23rd February 2013. If you do not win the competition don"t worry as you can always purchase a mascot from our website.
The whole concept behind having a mascot is that when our members are on their travels they get our lion photographed with famous people or in famous places and post those photo"s on their own Facebook and our DSAuk Facebook and Twitter pages.
We hope this will create a viral global phenomena that is based around our mascot, creating publicity and worldwide awareness of the DSA and its work.
Plus it will be great fun!!!