Team GB ready for the World Dwarf Games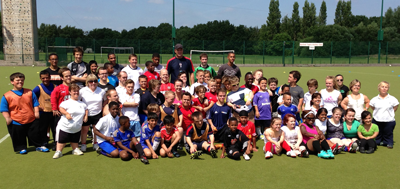 On the 1st August DSAuk athletes will be traveling to the USA to compete in the World Dwarf Games 2013.
The team are hoping to top the medal table for the third World Games in a row, the teamThe team have been preparing since 2009 and have stepped up thier training schedule over the last year. hope to be showing the rest of the world that the performance of Team GB in the Paralympics will be recreated at the World Dwarf Games on 2013.
The whole team and support staff have been generously supportted by the Dream it, Believe it, Achieve it Foundation and we hope to bring back a good collection of medals to thank them them for thier help.
Look out for a full report when we get back from the states later in August.
Go Team GB !!!