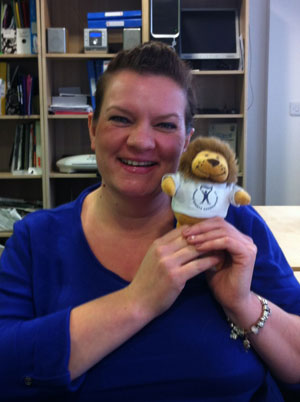 Hi Everyone,
I'm so excited to be working with you all at DSAuk!
I'm currently working hard getting to know all about the DSA and helping Tim get everything sorted for the Games in May.
I can't wait to meet you all soon!
A little bit about me….
I live in Chesterfield, about 10 miles from the DSA office with my other half, Steve, my 17 month old son, Jake, my crazy dog, Winnie and my elderley cat, Caffreys.
I like lots of sports including Swimming, Tennis and Football. I also enjoy Motorcycling and regularly tune in to MotoGP.
In my spare time I enjoy long country walks with Winnie, reading, music and cookery.
Professionally, I started my career as a Travel Agent and before having my son, I worked in senior management within the Travel Industry.
My favourite food is Spaghetti Bolognaise or my Mum's Sunday dinner with Eaton Mess for pud.
I work in the office on Mondays, Wednesdays and Thursdays and I will look forward to speaking to you all soon.
With Kindest Regards,
Michelle