Newcastle Achondroplasia Symposium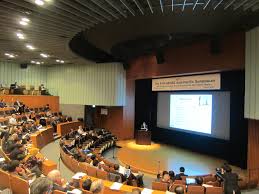 Dr Michael Wright has invited all DSAuk members to the First Newcastle Achondroplasia Symposium
This event is being hosted jointly by Newcastle upon Tyne Hospitals, Newcastle University, the Evelina Children's Hospital and the Restricted Growth Association. It is sponsored by the British Medical Association and the Skeletal Dysplasia Group.
This is an exciting opportunity for members of UK support organisations to meet and discuss healthcare provision with doctors and other healthcare professionals from hospitals with a particular interest in providing services for people with achondroplasia. The weekend will focus mainly on issues that adults encounter and what services are available to them. The aim is to develop guidelines to help improve the health services that are available for all people with achondroplasia. The views of the DSAuk members are essential for this project.
We have made time available for support organisations to discuss how they can best work together to improve the advice and support that is available to everyone of restricted growth in the UK.
The meeting will be held at the Centre for Life in central Newcastle. The venue is very easily accessible from Newcastle Central train station and the city's bus station. There are numerous hotels within easy walking distance. The programme will begin at 9.00 on Saturday the 20th of September and the meeting will close at 3.00 the following day.
If you plan to attend the meeting please contact the DSAuk office to let us know you are taking part on 01246 296485 or by email on tim.shephard@dsauk.org
If you cannot join us in Newcastle please take a few moments to complete the questionnaire we have prepared with Dr. Michael Wright and Dr. Melita Irving to help inform the discussions over the weekend. A link to the questionnaire will be made available within the next two weeks.
If you have any questions about the event please contact the DSAuk office.