Northampton Teen to Undertake The One Show's Rickshaw Challenge
Sixteen year old Jesswill be part of Team Rickshaw 2014 forBBC Children in Need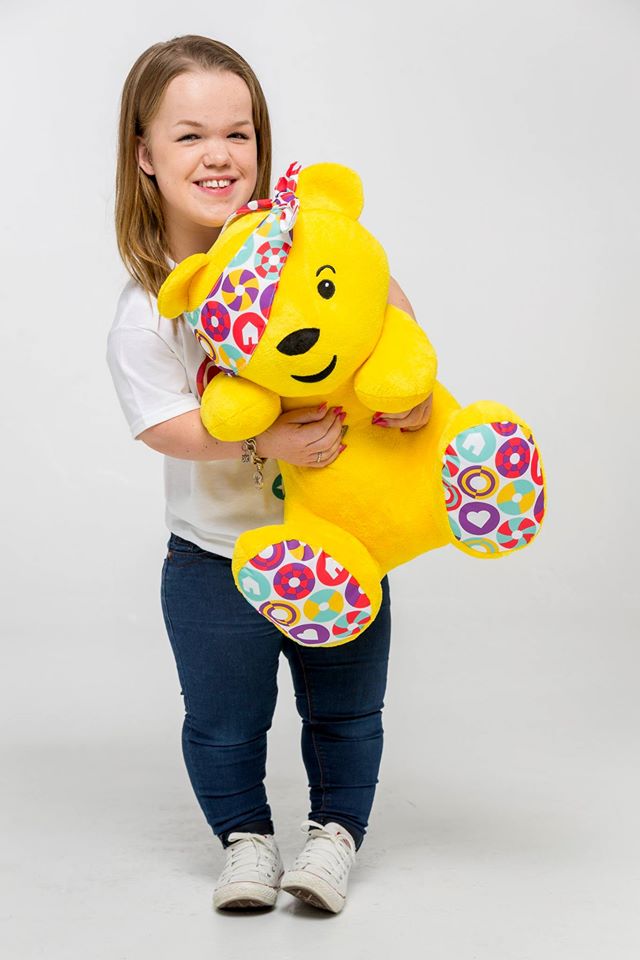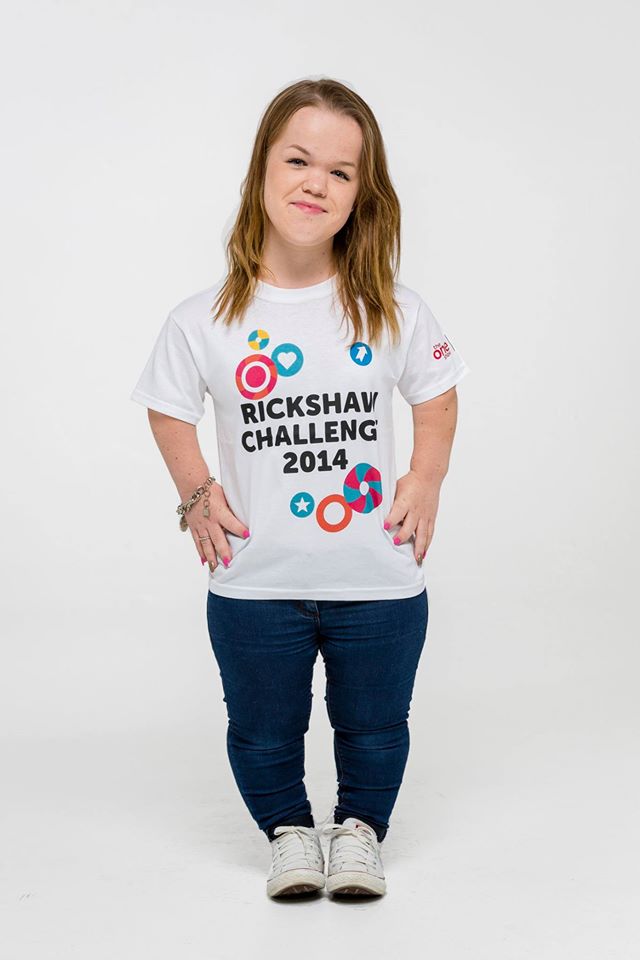 The One Show has announced the return of the Rickshaw Challenge with a line-up that includes a Northampton resident. Sixteen year old Jess has been selected for the challenge following her involvement with Dwarf Sport Association (DSA), a project funded by BBC Children in Need.
Now in its fourth year and having raised over £5 million for the charity, the team are hoping to smash their records with their best year of fundraising yet. Beginning at the BBC's Media City near Manchester, the rickshaw will undertake a 'Salford to Walford' journey across England, finishing live at the iconic EastEnders set during the BBC Children in Need appeal on Friday 14th November.
Jess, from Kettering in Northamptonshire, has achondroplasia dwarfism and subsequently faces issues on a daily basis. People often stare at her and make rude comments, which have left her with confidence issues and low self-esteem. Since she was just one year old Jess has been attending the DSA, which promotes sport for people of restricted growth, enabling them to compete in activities they otherwise might not be able to. Given the chance Jess proved herself as multi-talent sportswoman, winning medals in running, swimming, shot-put and discus.
Due to her height, the rickshaw will need to be specially adapted for Jess and propelling its weight will be difficult. Nonetheless she's confident that she'll be able to meet the challenge head on.
Team Rickshaw 2014 will be made up of five young people, including Jess, each of whom have been supported by projects funded by BBC Children in Need. Between them they will power the rickshaw for more than 450 miles across the country. This year the rickshaw will be pedalled solely by the young riders, although The One Show presenters Matt Baker and Alex Jones will be offering their support and advice, both from the studio and live on the road as they cycle alongside the team.
In a first for 2014, in addition to pedalling the rickshaw the young riders will be asked to give a speech to an audience, talking about their motivations for the challenge and their own personal journeys. A daunting challenge for anyone, it will call upon the team – aged from 16 to 20 – to use all of their confidence and courage, addressing crowds at some surprise high-profile locations.
The journey begins on Friday 7th November in Salford, Manchester. From there Team Rickshaw will journey north to Blackpool, before making their way back across the country, ending in Walford eight nights later. During this time, Team Rickshaw will be battling the harsh November weather as they tackle some challenging UK landmarks, including Flash in the Peak District; the UK's highest village.
Speaking of the challenge, Jesssaid: "The DSA has really helped increase my confidence and has given me the chance to prove myself as an athlete. Having joined when I was so young I've made some great friends through the project it feels like a bit of a family. I'm taking on the RickshawChallenge for two main reasons; firstly to help give something back to BBC Children in Need. By funding the DSA it's really had such a positive benefit on me, so it's nice to have the chance to return the favour! Secondly, I'm keen to reduce the stigma attached to dwarfism. Little people aren't any less competent than anyone else and I'm looking forward to proving that to the millions as Team Rickshaw takes to the road."
The One Show host Matt Baker added: "We're hoping that Team Rickshaw will raise more than ever, so the pressure is really on for the riders. And of course, to the Great British public, we need your support. It's such a fantastic fundraiser, where people who've benefited from the charity first-hand can really give back, and this year we'll be getting much more of an insight into their own stories, which brings opportunities and challenges of its own. Alex and I have both previously taken on the Rickshaw Challenge so we understand how tough it can be. We will support them every step of the way. "
Alex Jones said: "The Rickshaw Challenge is always tough, but this time it will test the riders both physically and mentally with the addition of the speeches. From last year's challenge, I can personally vouch that it's a seriously tough journey and it'll be even harder without support from the adult riders. We've got a fantastic team though, so here's hoping their sheer determination will get them through. We're calling on everyone to show their support once more and help push Team Rickshaw to their most successful year yet!"
David Ramsden, BBC Children in Need Chief Executive, commented: "The One Show Rickshaw Challenge is very special event. At its heart is an amazing team of young people who help to unite the UK in making a real difference for young people."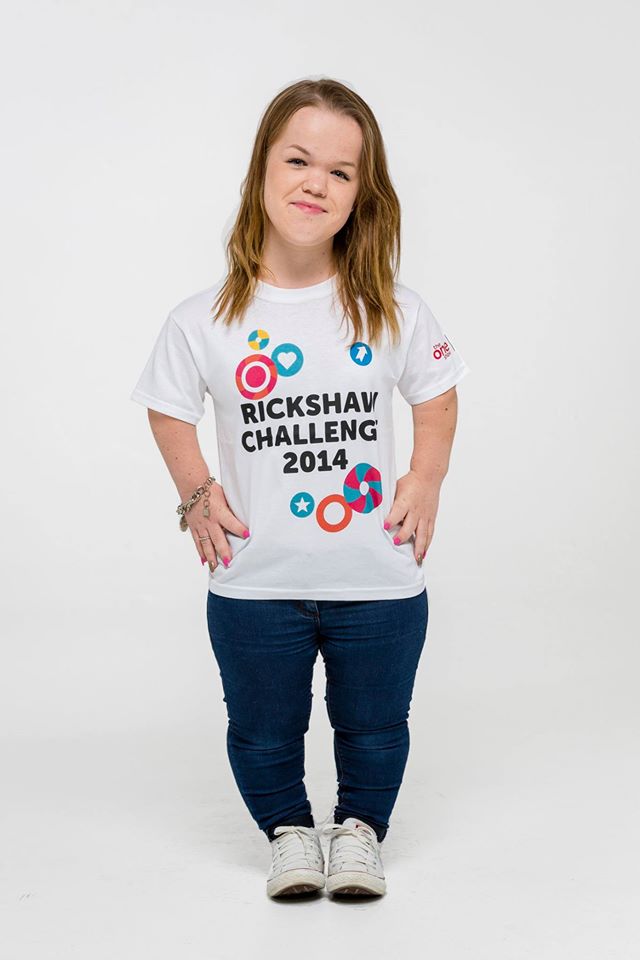 This year's Team Rickshaw also includes:
Matthew (16) from Swadlincote, Derbyshire. Aged ten Matthew suffered an accident that left him withcerebral palsy andquadraplegic dystonia. For two years he has been attending Cerebral Palsy Sport; a programme funded by BBC Children in Need which enables children with mobility impairments to take part in athletics.
Flo (17), from Powys, Mid Wales. Flo suffers from autoimmune liver disease, including primary sclerosing cholangitis (PSC), autoimmune hepatitis and colitis. Flo will most likely need a liver transplant in the future and, with her weak immune system, even a common cold could pose a severe problem, with the risk of further liver damage. Flo attended Talk, Tell, Transform; a group funded by BBC Children in Need that helps young people with liver disease to share their story and deal with the issues they face.
Carolina (18), from Tottenham, London. Aged 14 Carolina lost her older brother toa rare type of cancer. Prior to his passing, Carolina was introduced to Noah's Ark children's hospice where she attended a sibling group to help young people with relatives facing terminal illnesses.
Alex (20) from Misbourne Valley, Buckinghamshire. Alex suffers from a rare skin condition called XerodermaPigmentosum (XP) meaning his skin is hypersensitive to UV light and unable to undo the damage it does to his skin. Just minutes of exposure can lead to a serious risk of skin cancer, even on an overcast day. Since he was six, Alex has attended Owl Patrol, a camp for young people with XP funded by money raised from BBC Children in Need.
To date, the Rickshaw Challenge has raised over £5 million for BBC Children in Need, with each and every penny going to projects supporting disadvantaged children and young people right here in the UK.
One Show viewers will be able to follow Team Rickshaw's progress each day, and updates will also be available online at bbc.co.uk/pudsey and on Twitter via #TeamRickshaw.
Viewers can support Team Rickshaw in their challenge by donating by text. To give £5 text TEAM to 70705. To give £10 text TEAM to 70710. Texts cost £5 or £10 plus your standard network message charge.100% of your donation will go to BBC Children in Need. You must be 16 or over and please ask the bill payers permission. For full terms and conditions and more information go to bbc.co.uk/pudsey.