DSA President and Chair receive O.B.E
Penny and Arthur Dean are being awarded the O.B.E today at Buckingham Palace.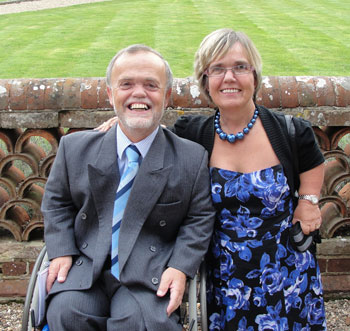 They are being honoured by the Queen for all their hard work over many years supporting and developing sport for people with Dwarfism and Restricted growth. Twenty two years ago along with the other founders of the DSA Arthur and Penny started an organisation to provide sporting opportunity for people with all types of restricted growth conditions. They were determined to provide amazing events for people to enjoy and also to provide a network of support for everyone involved that stretched over the whole of the UK.
Now it has over 1500 members, it is a recognised National Disability Sporting Organisation, its patrons are both Paralympic medallists and it provides a place for people to get together share their experiences and friendship. The events it runs within its regions and nationally are attended by people from all over the world.
We hope you both have a fantastic day and congratulations on all you've achieved together.