Marathon Training. The story so far… Blog date 27th March 2015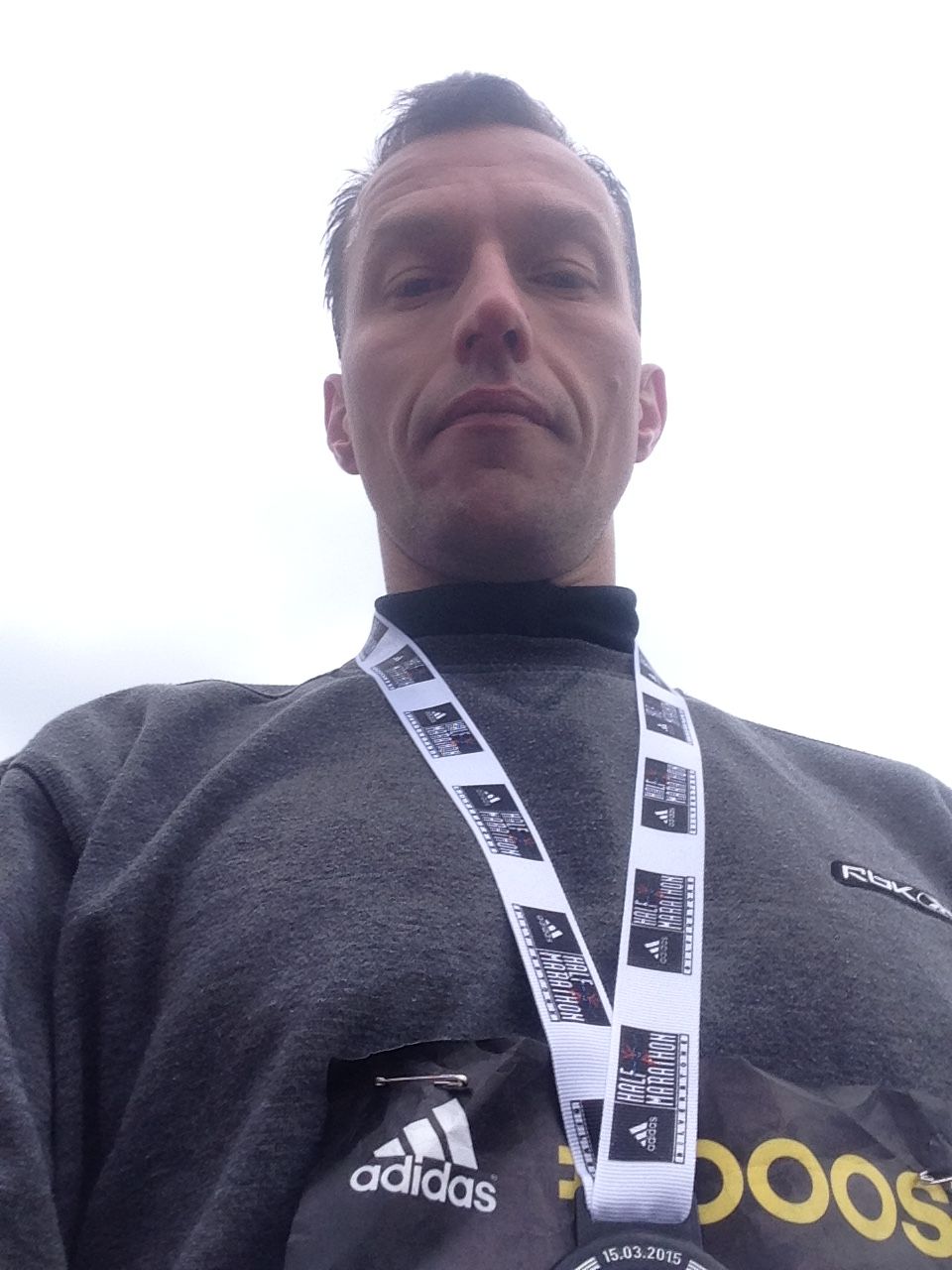 Firstly, apologies' this has taken so long to write. The amount of time spent training, together with work, looking after a 2 year old and helping out at my kickboxing club have not left me much time to put pen to paper.
The numbers so far as follows:
As at today my training has taken me on 40 runs and I have covered over 250 miles in total. This in terms of time on my feet is 3 days 4 hours 5 minutes and 11 seconds………..So far…… fortunately not all in one go.
Training started on the 31st December 7.5 miles before any New Years Eve celebrations got started.
The weekly training plan consists of an easy run on the Tuesday, cross training on Wednesday, I use this day for Kickboxing as it's "almost" cross training. Thursday mixes it up with some interval and threshold runs mixed in with some easier intervals to help my cardio recover. Friday a well needed rest day followed buy some more interval and threshold runs on the Saturday although lower intensity to prepare you for Sunday, which is the long run and without doubt the hardest day for me.
Essentially the runs in the week are designed to increase lung capacity and the long run on Sunday your glycomin or carb capacity in your leg muscles. Your body naturally uses carbohydrate as a fuel source, once this runs out you switch over to fat which it less efficient and harder to burn. This is what's known as "hitting the wall". Your leg muscle runs out of glycomin and pain strikes. This has now happened twice in training and is incredibly unpleasant. I had to phone the wife on the way home and ask her to run me an ice bath which I joyfully sat in for 15 minutes after the run. Most of my friends ask if that hurts, honestly, I didn't feel a thing, they hurt so much anyway.
To be honest to runs in the week are fine and the sort of training I've been doing for years with martial arts, my cardio is good and whilst friends of mine that are also running the marathon have ripped muscles, and tendons etc, touch wood I'm all good. My challenge is progressing distance.
Memorable runs would include the morning run I completed 22nd January, after getting up just after 6am I arrived at work at 6.45am ready to run. I'm fortunate my work is situated on a lake which stretches 3.5 miles shoreline circumference which means I can go twice round if necessary covering 7 miles before work. We also have shower facilities so I don't upset any colleagues! This particular day it was still dark and 5 minutes after setting off it started to snow. The urge to turn round and forget this particular days training was strong but I am also mindful that in order to succeed you have to do the ground work. Even if it is blowing a blizzard.
Despite the weather training has gone well I hit 10 miles Sunday 8th Feb and hit a personal best time on one of the shorter distance runs the following week. However, training has now started to intensify 1st March took me to 14.5 miles, I started walking at 13, realised it still hurt and started running again. This is where the mind plays an important part, "can I add another 12 miles on top". One week later and I've hit 16 miles, slow progression is key to avoiding injury. In order to finish first, first you must finish.
15th March I entered the Silverstone half Marathon, previous two long runs I covered the distance in 2 hours 15 minutes and I wanted to better this during the race. I finished in 01:59:18 totally over the moon, under two hours ,OK 42 seconds to spare but under 2 hours all the same. I actually placed 3267 out of over 6,500 runners and 1739 in my category which was 18-39 years of age. I'm forty before the Marathon so even more encouraging and a confidence boost for my future long runs.
Regrettably, I could not build on my distance last week as I was struck by stomach cramps 11 miles in and had to stop. Tomorrow I'm set for 20 miles, my legs felt good last week despite my setback so I am quietly confident for the distance. I'll keep you all posted.
In terms of fund raising I'm over the 2 grand mark. The day before the Silverstone ½ Marathon my kickboxing club held a training seminar with all proceeds going to the DSA. Attendees paid to circuit workout, pad train and spar with yours truly. One of the mums baked and sold some cakes at half time and this also went into the kitty. I've attached some pictures of the day
I'm currently covering about 40 miles per week so I can afford the occasional cake here and there.
That's it, the story so far. 4 weeks to go to the big one. I've not had a drink for a month I'm watching what I eat like a hawk and I'm putting in the miles…….Cant wait!!!!!!!!
Here are a few pictures from the fundraising day at my kickboxing club…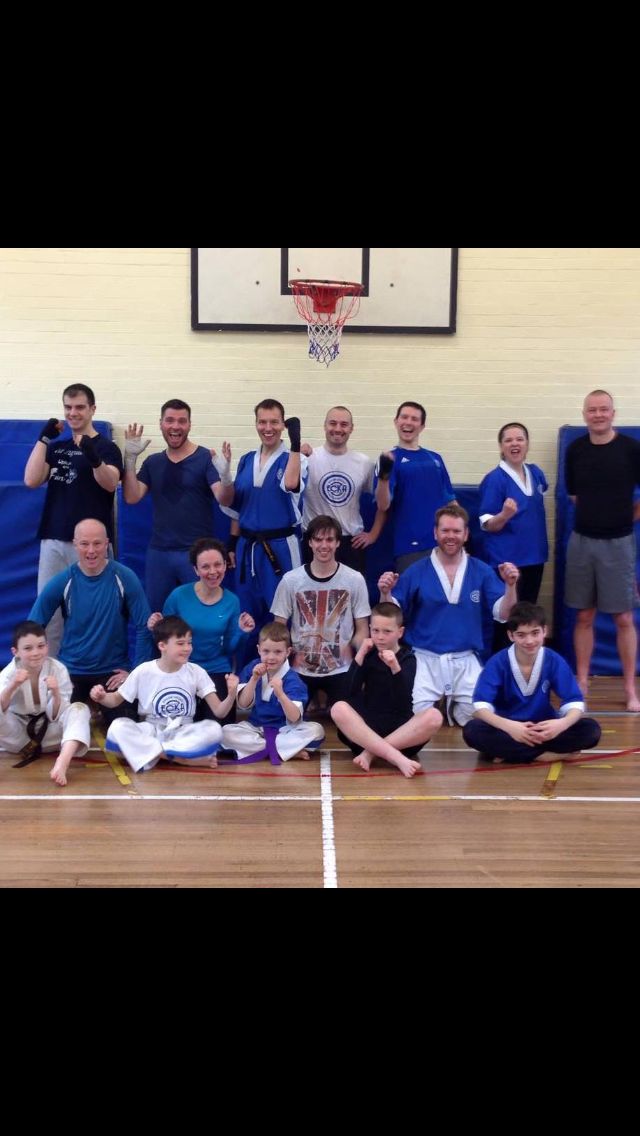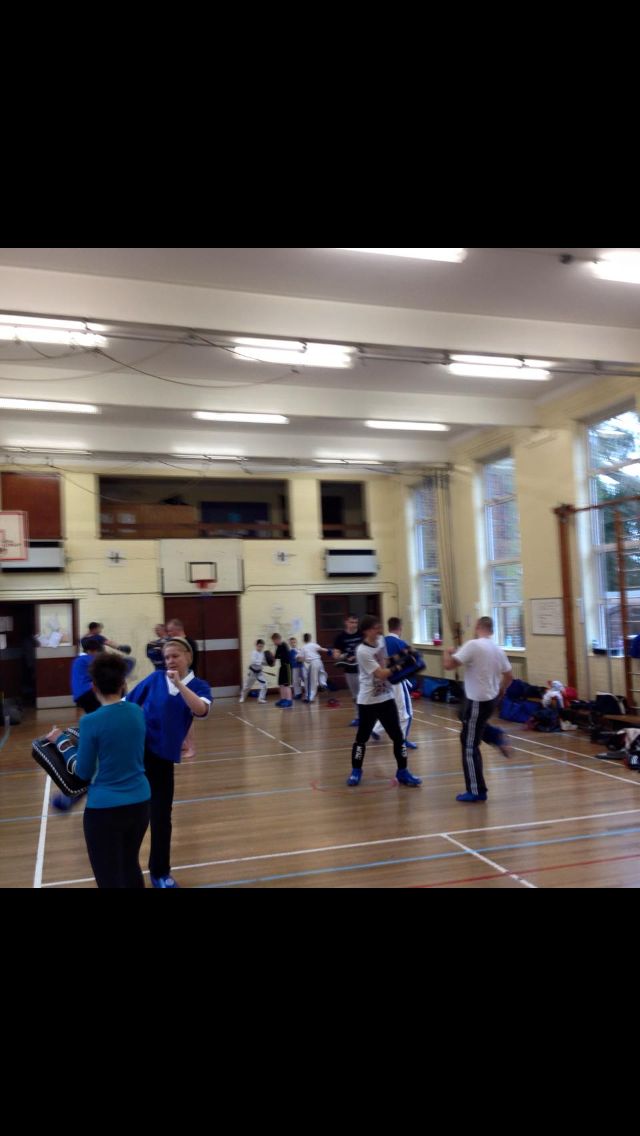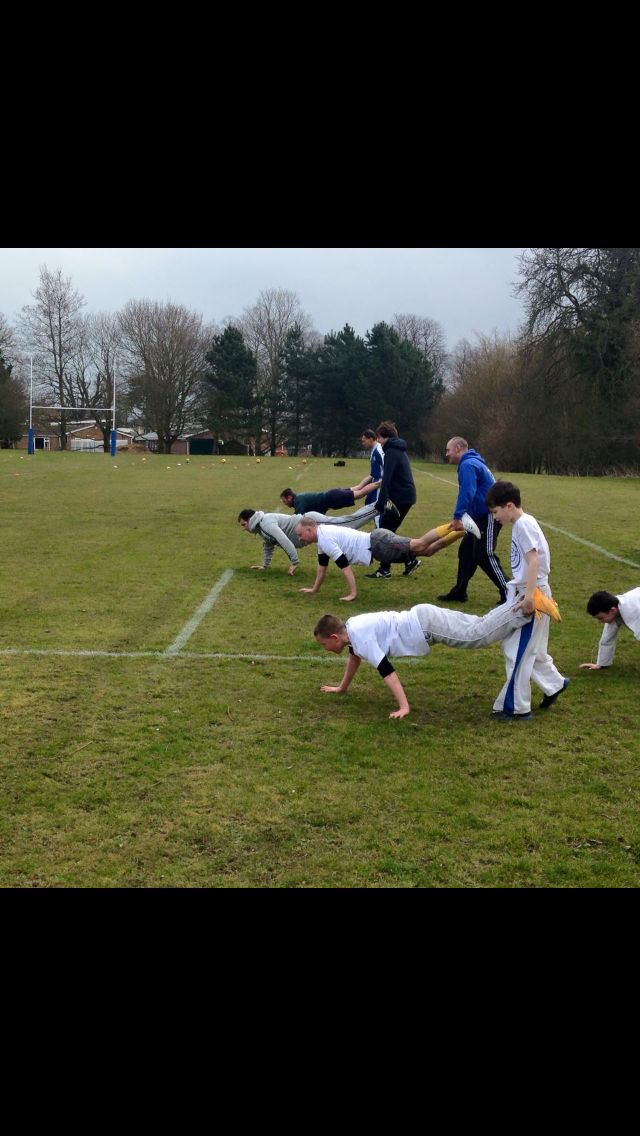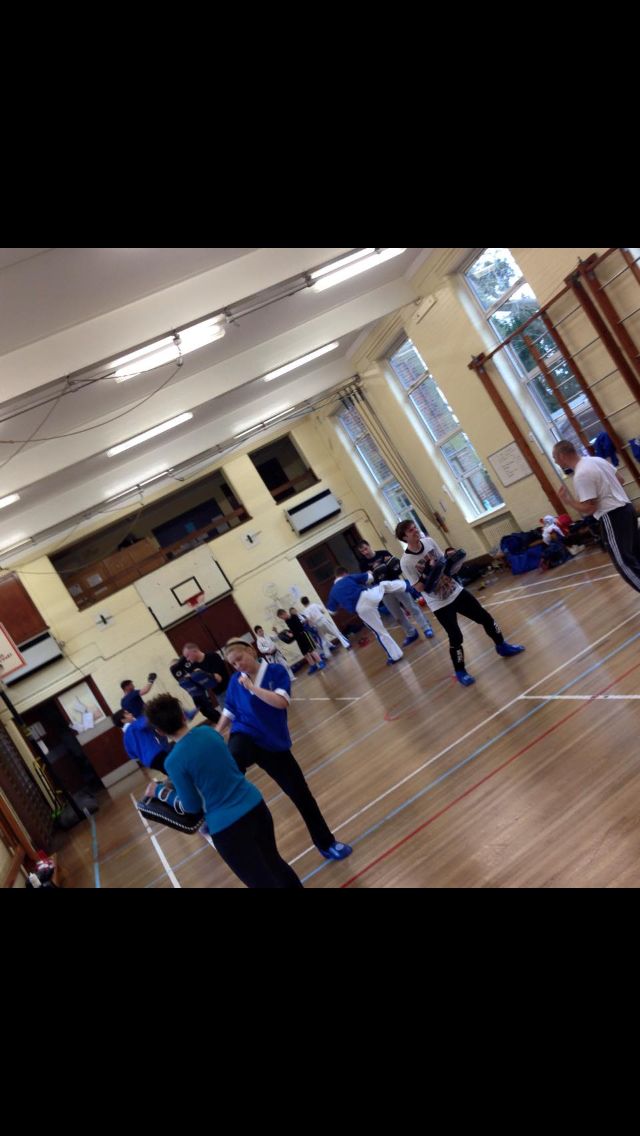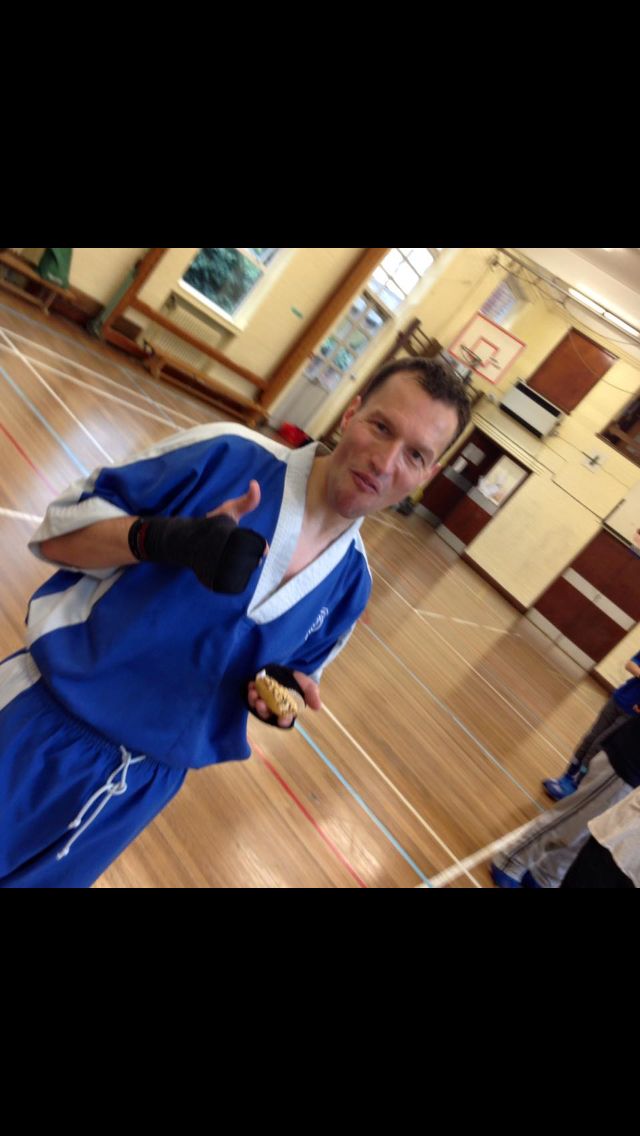 All at DSAuk are very grateful to Pete for offering to undertake this incredible challenge and raise money for our members.