"Get Pedalling" is the DSAuk's new cycling initiative.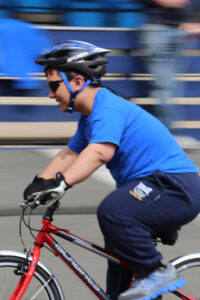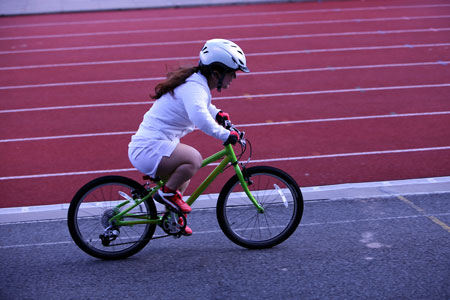 DSAuk launch "Get Pedalling"
Following the hugely successful Coast 2 Coast fundraising cycle ride in July 2015, DSAuk are launching their "Get Pedalling" cycle scheme to encourage all people with dwarfism to pedal into 2016 and beyond. Cycling, as an activity, is healthy, non impact and can be enjoyed at your own pace on solo, group or friends and family rides. Cycling also provides excellent social opportunities and fantastic health benefits for everyone taking part.
DSAuk are working on two schemes to get more people cycling.
The first is the launch of a new DSAuk bike loan scheme, catering for anyone from the very young upwards. A fleet of bikes and trikes from recognised manufacturers such as Curtis Bikes, Islabikes and Bike Care are available for hire over various lengths of hire term with a small charge to cover costs. A full range of bike sizes are covered, from specially built 12″ and 14″ Curtis Bikes to standard 14″, 16″ and 20″ Islabikes. A 20″ trike will also be available for those who would like access to an adapted bike. The bikes and trikes are all tried, tested and proven as suitable for people with dwarfism.
The second is through a joint undertaking with the charity "Cycling Projects", who run "Wheels for All" centres throughout the country. A range of Islabikes are available for people with dwarfism to use at centres in Salford, Sheffield, York, Birmingham, South Gloucester, Torbay, Cambridge and Croydon during in-house Wheels for All sessions. Each centre is located on or next to a traffic free cycle track or trail. Some Trikes and Curtis bikes will be added to the Islabikes range at selected Wheels for All centres in the future.
Full details of the loan scheme and locations of the Wheels for All centres can be obtained from the DSAuk office. For more details contact us on 01246 296485.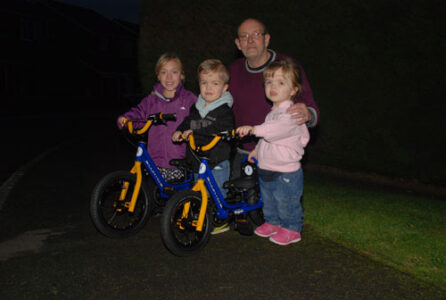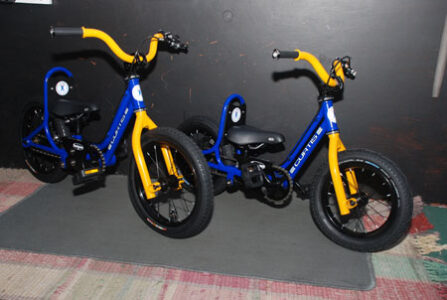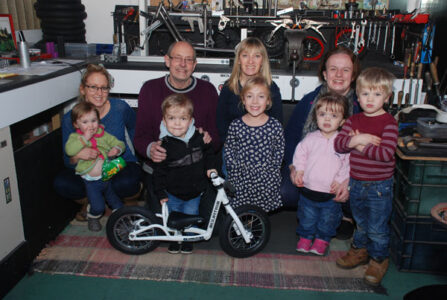 Here Brian Curtis hands over the two new Curtis bikes to be used in the loan scheme to DSA members.