DSAuk members triumph at the World Para Powerlifting World Cup in Manchester. Taking place between 25-28 March, the World Para-powerlifting World Cup was the first event of its kind to be held in the UK since the start of the Covid-19 pandemic. 125 athletes from 22 countries competed for that top spot in Manchester.
The competition, which took place at the Wythenshawe Forum in Manchester was an opportunity for GB athletes to qualify for the Commonwealth Games in 2022. Due to ongoing restrictions around the coronavirus pandemic, the competition took place without spectators and with COVID-19 safety measures in place.
On Day 1 of the competition double Paralympic bronze medallist Zoe Newson led the way. Zoe lifted 88kg in the first round which was enough to secure her the final place on the podium as she finished third in the -41kg category.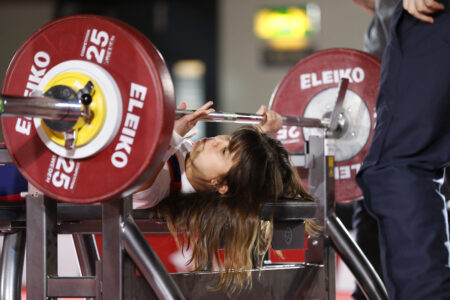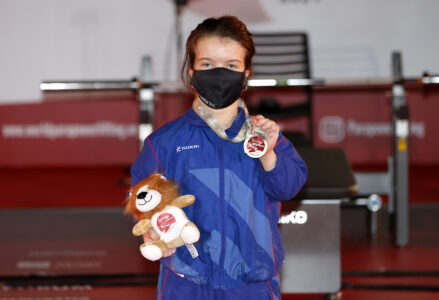 Olivia Broome then went on to set a new British record in the -50kg category to take senior silver and junior gold on day one of the Para Powerlifting World Cup in Manchester as she managed 100kg with her second lift, Charlotte McGuinness also won her first international medal with a lift of 74kg.
Charlotte said:
"It's my first World Cup medal so I'm very happy. The lockdown training in the winter and the cold sessions paid off, so I am thrilled it all went to plan. This is my second World Cup so I have more experience now, and going to the next event I won't be as nervous as I know what to expect and what's going to happen."
To close day one DSAuk member Tom Smith took centre stage in the up to 54kg category. Tom secured a final lift of 125kg which is an impressive 28kg increase since last year which was enough for him to take home junior gold.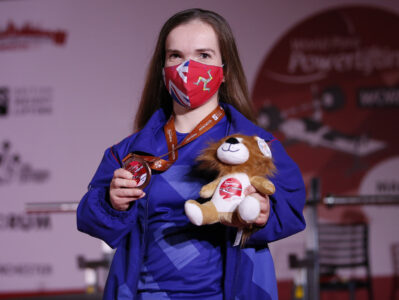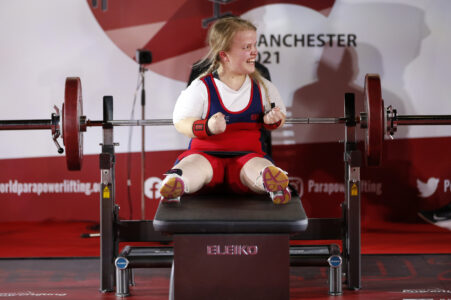 On the second day of the World Para Powerlifting World Cup in Manchester Kim, Becky and Mark were all competing. First up was Kim in the women's 61kg category. In only her second international competition, Kim earned the bronze medal with a lift of 78kg.
"It has been amazing to have the opportunity to compete," said Kim. "I think it's been great to see so many athletes improved and made the most of what we have been able to do at home."
Becky Bedford then went on to break the British Record lifting 81kg beating the previous benchmark of 75kg.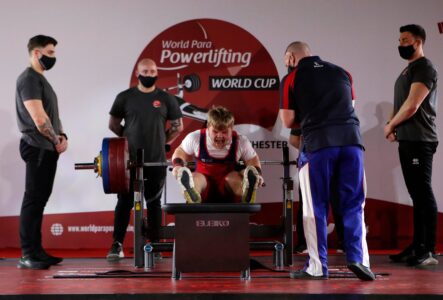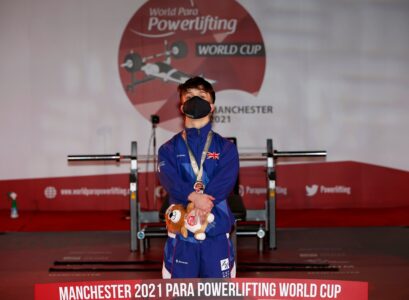 Finally, Mark Swan attempted to break his own European Record which he set in 2020. Mark went on to win Great Britain's first gold medal at the 2021 World Cup event in Manchester with success in the 65kg category. Swan held on to top spot with a third lift of 173kg to secure both a Junior Gold and to win the Senior title outright.
If watching or hearing about our amazing para powerlifters has left, you feeling inspired you can find out more about how to get into the sport on the British Weightlifting website.