DSAuk members all set for the Tokyo Paralympics.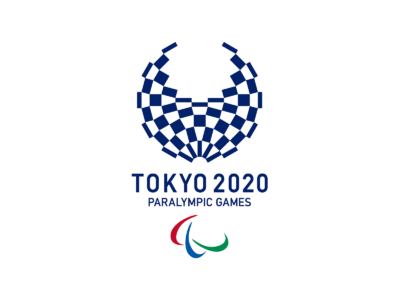 We are extremely proud and pleased to announce that a record number of DSAuk athletes and members have recently been selected to compete at the Tokyo 2020 Paralympics. In total, DSAuk have eleven members, present and past, who will soon be competing at the highest level for their countries in a variety of sports. Our DSAuk members and Paralympians will be proudly representing Great Britain, Ireland and Switzerland in the following sports: Swimming, Powerlifting, Badminton and Athletics.
The event, which takes place from 24th August to 5th September, will be the 16th Summer Paralympics and the second time the Games have been hosted by the Japanese capital, 1964 being the other occasion. 537 events from 22 sports will be contested, with badminton and taekwondo the new additions to the paralympic programme.
Many of the following DSAuk Paralympians have been members of the association from a very young age, accessing a broad range of sport and activities at DSAuk's National and Regional events. The DSAuk have given them opportunities take part, compete and enjoy a whole range of activities. The support we have provided at the start of their sporting journey in many cases has led to them competing at the Paralympic Games.
Swimming (Ellie Simmonds, Nicole Turner and Leo McCrea)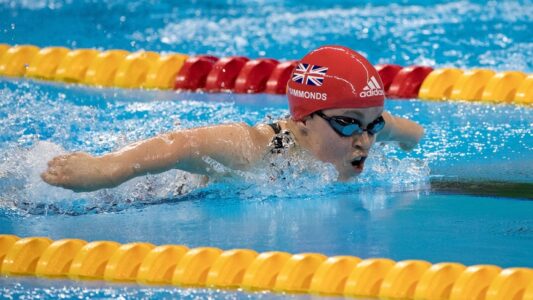 Ellie Simmonds will be making her fourth consecutive appearance at the Paralympics after being named in Paralympic GB's 23-strong swimming squad heading to Tokyo this summer.
Simmonds said: "I'm really looking forward to competing at another Paralympics. Each Games is special in its own right, from my first one as a thirteen-year-old at Beijing 2008 and now to be heading into a fourth aged twenty-six is a magical feeling. The Paralympics are such an incredible event to be a part of, almost in a way you can't quite explain. I'm always very proud to represent Paralympics GB and Great Britain and I can't wait to go to Japan, swim well and enjoy my fourth Games."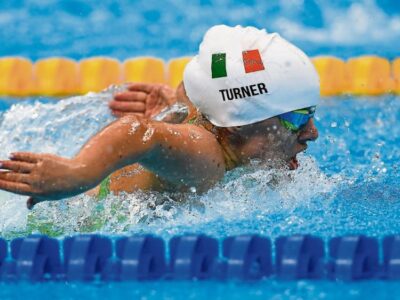 Nicole Turner will also be on the plane to Tokyo this summer. She will be competing in the pool on behalf of Paralympics Ireland at the Tokyo 2020 Paralympic Games. At the 2019 World Para Swimming Allianz Championships in London, Nicole powered from fifth to third place in the final ten metres of the 50m butterfly to win a bronze medal. This boosted her ranking which weighted towards securing Ireland a slot at the 2020 Paralympics Games.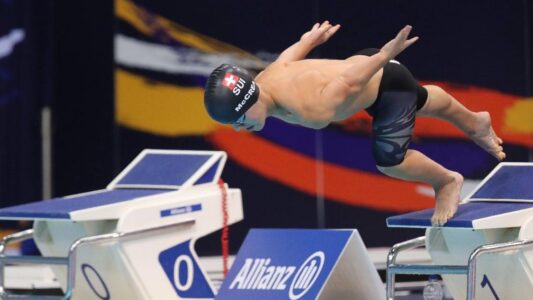 Finally, Leo McCrea has qualified for Switzerland for the Parlaympics held in Tokyo from 24 August to 5th September 2021. In 2019, joining the Swiss Para swimming team meant he would have a more realistic chance of competing sooner at major events, including the 2020 Paralympics. The Swiss Paralympic Committee helped fast-track a passport request, and he began representing the nation in 2019. Leo commented: "It has always been my dream to get into the Paralympics, not only in Tokyo 2020 but also Paris 2024."
Powerlifting (Zoe Newson and Olivia Broome)
Two DSAuk members have been selected for the 2020 Paralympics in Tokyo this summer. They will be part of a strong team of 5 athletes from Great Britain competing in the Powerlifting competition.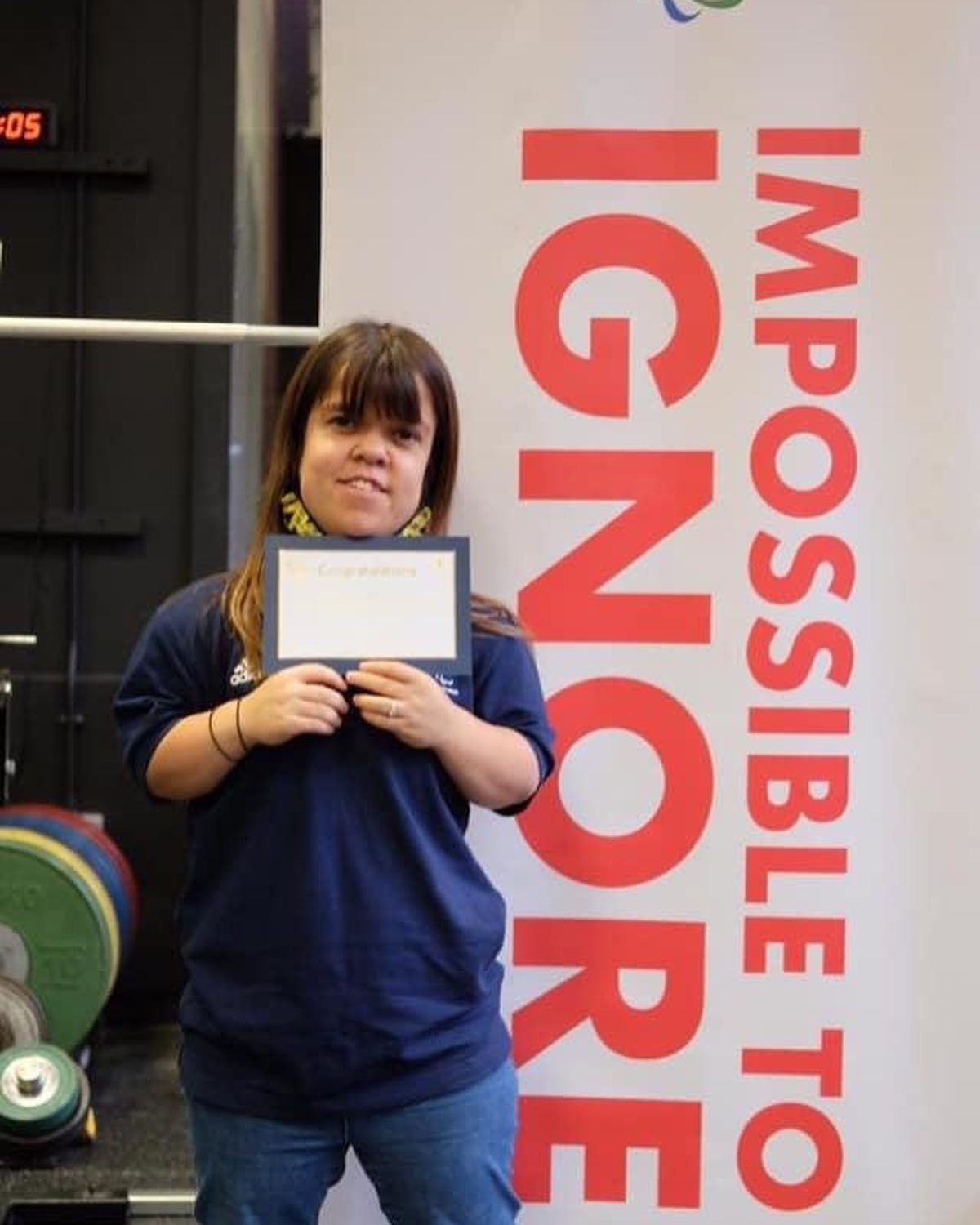 Two-times Paralympic bronze medallist Zoe Newson will compete in the women's up to 41kg class. Tokyo 2020 will be her third Paralympic Games after success at London 2012 and Rio 2016. She qualified third in the Tokyo rankings with a best lift of 95kg courtesy of a gold medal winning performance at the Tbilisi World Cup in Georgia earlier this year.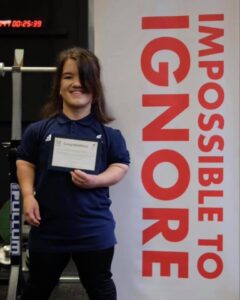 Completing the GB Para Powerlifting squad is rising star Olivia Broome who will compete in the women's up to 50kg class. At the Tbilisi World Cup, Broome showcased her potential by setting a new Junior world record of 106.5kg which earned her fifth place in the Tokyo Rankings.
Badminton (Jack Shephard and Krysten Coombs)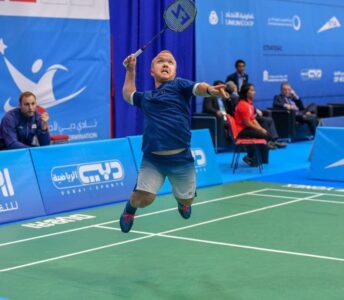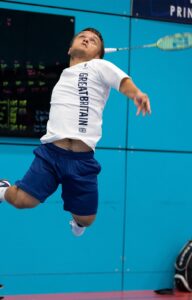 Paralympics GB selects its first ever Badminton athletes for the Tokyo 2020 Paralympic Games. Jack Shephard and Krysten Coombs will make history when they become the first ever players to represent Paralympics GB at Badminton's inaugural event in Tokyo.
Jack Shephard said: "It has always been a distant dream of mine to become a Paralympian and it is now right around the corner. I am ready to go and I can't wait for the Games to begin."
Athletics (Niamh McCarthy, Mary Fitzgerald and Kyron Duke)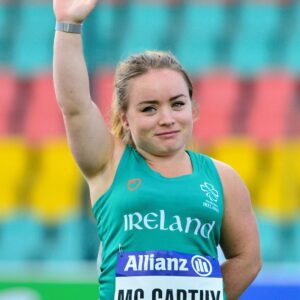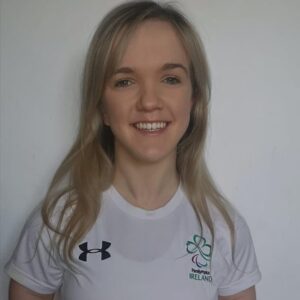 Niamh and Mary will both be competing for Paralympics Ireland in a few weeks time. Rio 2016 silver medalist Niamh McCarthy will be competing in discus, whereas fellow team mate Mary Fitzgerald will be competing in Shot Put in Tokyo. Both recently competed in the World Para Athletics European Championships, Niamh winning Gold and Mary winning Bronze.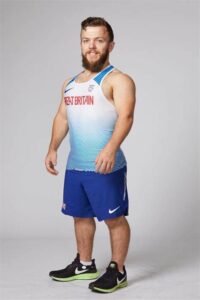 Finally, Kyron Duke is one of Paralympics GB's 32 athletes who make up the Athletics team sheet and he will be competing in shot put.
The DSAuk are immensely proud of all the athletes who be competing this summer, showcasing to the world how #DSAmazing we all are and we would like to wish them all the best as they make their final preparations before travelling out to Tokyo.
We aim to keep you all up to date with the all-important timings and schedules of all our athletes over on our social media pages.