DSAuk member Ellie Perks delivers Golf at Tibshelf Infant School.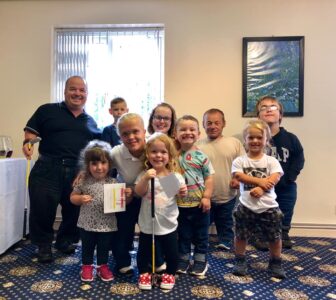 DSAuk member Ellie recently visited Tibshelf Infant and Nursery school as part of an inclusive sports day.
Year 4 student Elizabeth reached out to Ellie after attending a DSAuk West Midlands golf day at Hagley Golf Club. She enjoyed the sport so much that she invited Ellie to deliver golf to her peers.
Ellie kindly agreed and went along and facilitated a variety of golf related games including finders keepers, dominoes hit the target an many more. The main aim of her particular session was to highlight that golf is a game for all and that anyone can play it.
On the day, there were a variety of other sports on offer such as Wheelchair Basketball, Sit Down Volleyball, Blind Football and Boccia. All the children who took part had great fun and most certainly tried something new.
Following the session Ellie commented on the day itself.
"Great day had at Tibshelf infant and Nursery school today. We had a beautiful day in terms of weather and I thoroughly enjoyed it and it's so rewarding seeing all the children's faces light up when they made connection to the ball and got it on the target. Thank you to Alice from the Golf Foundation for coming to and helping with the event".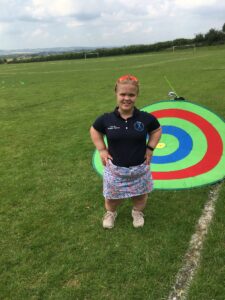 In addition to this Claire (Elizabeth's Mum) has commented.
"Ellie is a true inspiration and a wonderful young lady. Elizabeth loved every minute of the day, feeling very grown up while helping Ellie".
The DSAuk are looking forward to the future and visiting more educational settings during the next academic year, spreading awareness and empowering our members.