DSAuk return to St George's Park.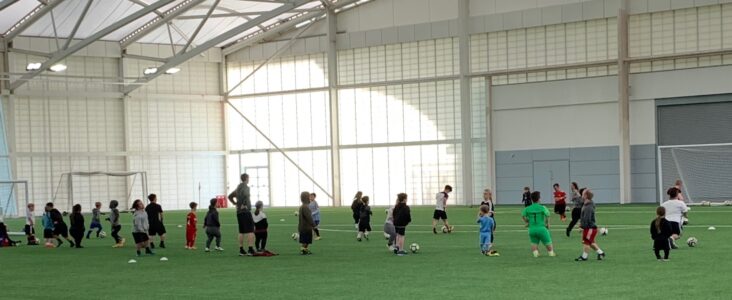 At the end of October, DSAuk were delighted to hold their first major national event since the lockdowns with a return to St George's Park, the training home of the England football team, for a fantastic day learning football skills and enjoying some much-missed practice games.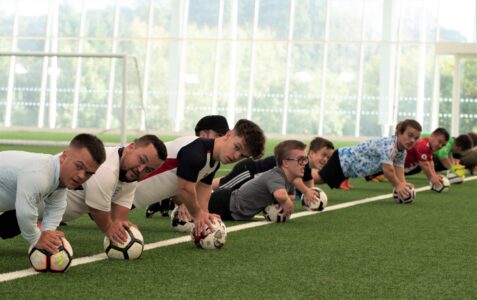 Our regular coaches, Glenn, Steve and Dan were joined by new volunteer coaches Jordan and Mia to put the 48 dwarf players who travelled to SGP from all over the country, through their paces.
The fantastic turnout of 48 players benefitted from training in their own three groups: Juniors, Ladies and Senior Men as well as coming together for some joint fitness and skills training and inspirational words from coach Glenn Pooler.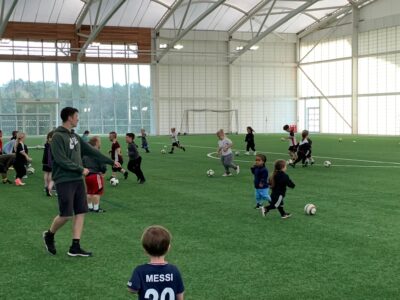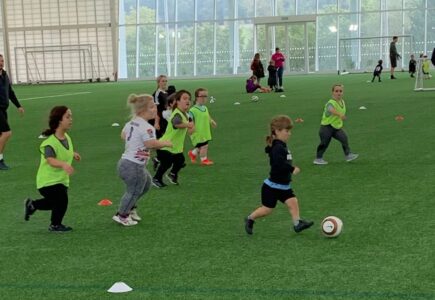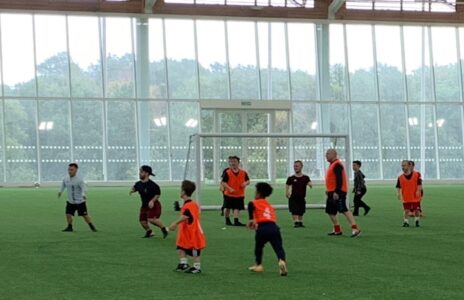 The session was a return to GB team preparations for the World Dwarf Games football competitions which are scheduled to take place in Germany in 2023.
Thanks go to Phil Heap at The FA for supporting DSAuk with their football training sessions and to all the staff at SGP who welcomed DSAuk, the players and their families with open arms and beaming smiles.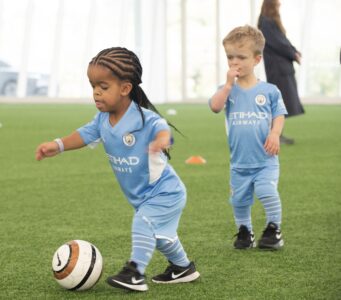 We look forward to more training sessions at SGP in 2022 and at other venues around the country in preparation for both National and World Dwarf Games.
DSAuk currently have regional football training sessions arranged with Man City and Arsenal and are working with other clubs to provide local football opportunities for people with dwarfism. Please look on the DSAuk website events page for further information https://www.dsauk.org/events/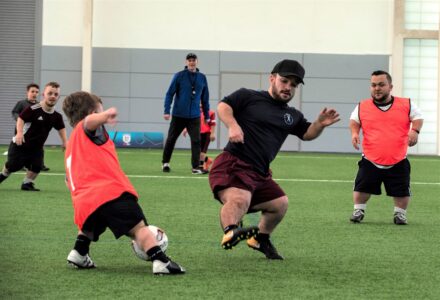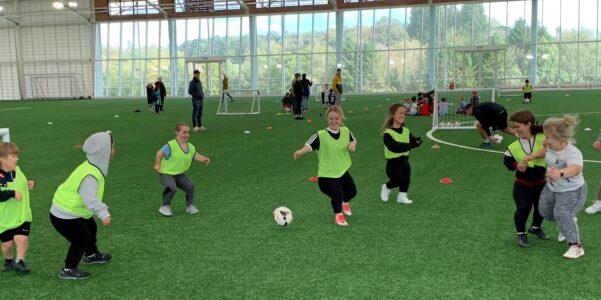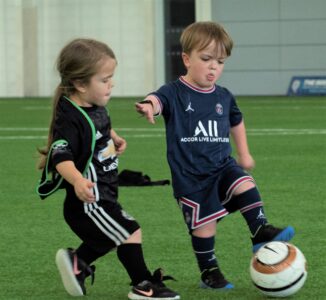 Thanks to Tim Shephard and full member Sam Dyson for some great images from our day at SGP.