Shephard ready for Tokyo 2020 qualification battle
Friendship will be put to one side when para-badminton ace Jack Shephard goes up against double's partner Krysten Coombs for a shot at creating Paralympic history at Tokyo 2020.
SS6 world champion Shephard enjoyed a near flawless 2018 as he won five of his six international tournaments, including beating Coombs to triumph at the European Para-Badminton Championships.
His incredible form saw him rise to the top of the men's singles rankings and the 21-year-old finished the year with more silverware after being awarded the BWF Male Para-badminton Player of the Year.
Shephard also tasted doubles success alongside Coombs, ranked second in the world in the men's singles, with the pair joining forces to clinch the European title in Rodez.
But with only one qualifying spot currently available in their class on the ParalympicsGB team for the sport's debut at Tokyo next year, Shephard admits it will not be easy for whoever misses out.
"We think there will only be only place available in my class at the moment for ParalympicsGB so it's tough as me and Krysten are really good friends," said Shephard.
"It's tough knowing one of us will go to compete and one of us won't but that's driving us both to push on and work hard – we both want to better than the rest of the world."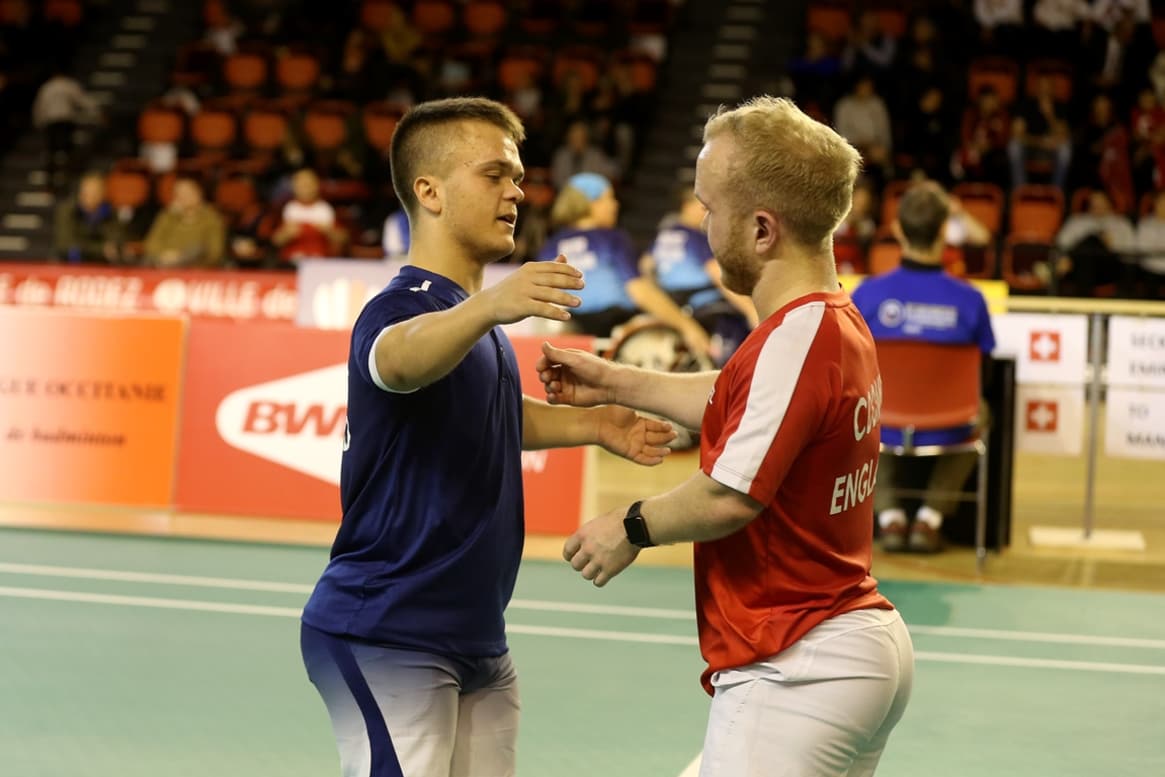 Shephard beat Coombs to win European gold last year
And with Tokyo 2020 qualification at the forefront of his mind, Shephard is already taking inspiration from the experiences of ParalympicsGB athletes who have gone before him.
"I don't want to get too ahead of myself, but I like being at the top of my sport and people chasing me because it gives me that drive to keep getting further away from them," he said.
"The main goal this year is qualifying for the Paralympics and I just want to get that done as soon as I can – then once it's done I can look ahead to the Games and get training hard.
"To know that it's the first time para-badminton is going to be in the Paralympics and have the chance to create history that way, and win it potentially, just keeps pushing you to work hard.
"It does feel different this year as there is a little bit more pressure because there is something to work towards reaching, but I try not to think of it like that.
It's tough knowing one of us will go to compete and one of us won't but that's driving us both to push on and work hard.
"I have dreamed winning the Paralympics. I know people who have gone to Paralympics and become gold medallists like Ellie Simmonds and the table tennis players like Will Bayley.
"I've had chats with them and experienced their feelings. When you get to know what it's like it just drives you on to achieve it as well – it would be another dream to get there and win."
Shephard has been putting the hours in on the court since his return after the festive break ahead of his first tournament of the year, the Turkish Para-Badminton International, in March.
But although Paralympic qualification is his prime objective this year, he also has the small matter of his Para-Badminton World Championships title to defend – a task he is not taking lightly.
"Our season starts in March when we have back-to-back tournaments in Turkey and Dubai, which I'm really looking forward to playing and seeing what the rest of the world's been up to," he said.
"We then go to the World Championships in Switzerland in August and I'm current defending champion so there is obviously that added pressure, but I try not to think of that.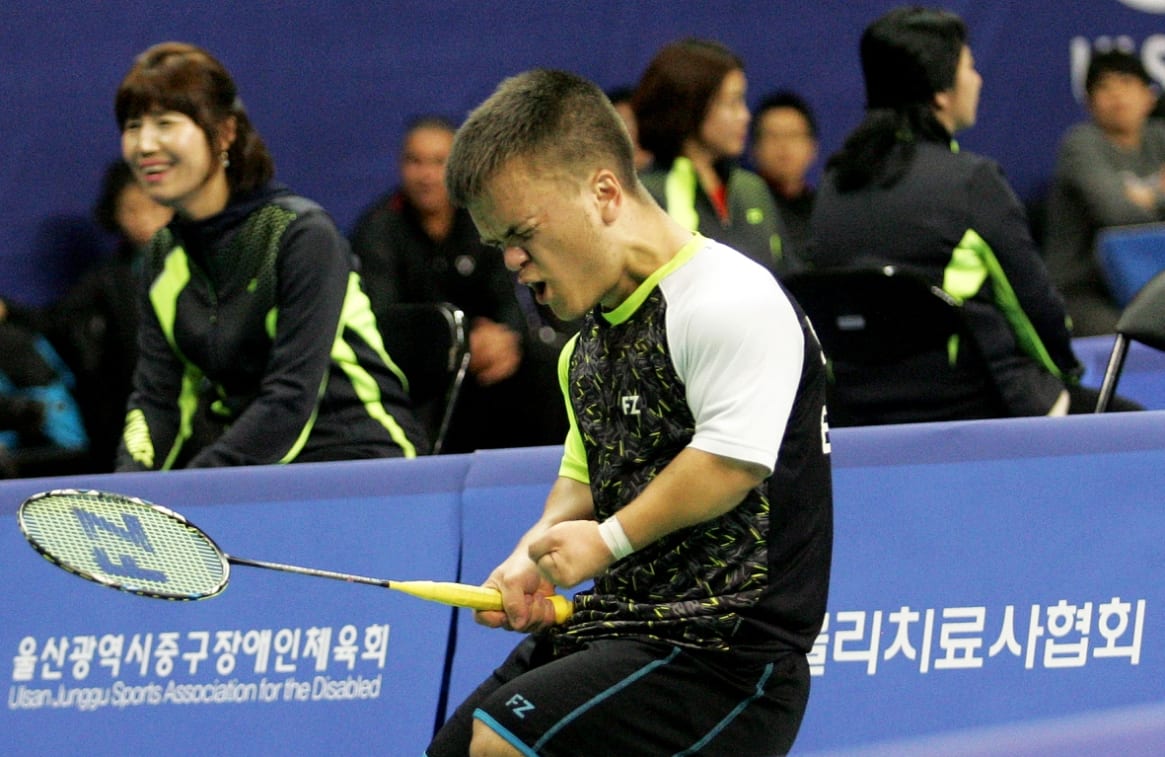 Shephard celebrates winning his world title
"I'll just play my normal game and do my best to try and win it. It's been quite intense since returning from the winter break and I'm just trying to get everything ready for March."
Shephard took up para-badminton more than ten years ago and while he never could have imagined what would follow, he wants to do everything he can to promote the sport.
"I got into para-badminton when I was about ten years old," he explained. "I went to the Dwarf Sports Association and there were a few lads playing and they just said to pick up a racket and join in.
"I couldn't have dreamed of being where I am now when I first started. To see myself ten years later beating the top guys and becoming world champion is just unbelievable.
"I like to do everything I can to try and promote the sport, so being at the Paralympic Games in Tokyo would be fantastic as you get all that extra coverage.
"It is brilliant that para-badminton is now a Paralympic sport and anything I can do to help push it along I'll try my best. There is only one way the sport is going and that's forwards."
23 January, 2019