Eleanor Simmonds sets new World Record at the IPC European Championships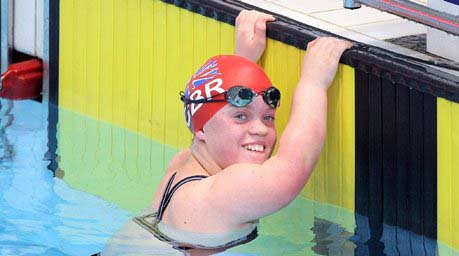 Our own DSA patron Eleanor Simmonds has won her first gold medal of the IPC European Championships and had the whole team on their feet as she broke her own world record by two seconds.
The World Champion went into the lead from the start and finished the race 17 seconds ahead of her rivals.
She won the race in a new world record time of 5:25.20 and commented: "I just went for it in that final and I am so happy to get the record. It was such a hard swim and at 200m it was tough. 400m seems so long but when you finish and you win the feeling makes it worthwhile.
"When I touched and there was no time because of the timing problem. I was a surprised and then I mistook the time of the board for 5:41 which I was really disappointed with. Then when I was told that I had got the world record I was so pleased. I have been training really hard and it's great to have got that done on day one."