Two more days of success in the London Aquatic Centre for DSAuk swimmers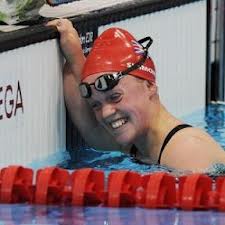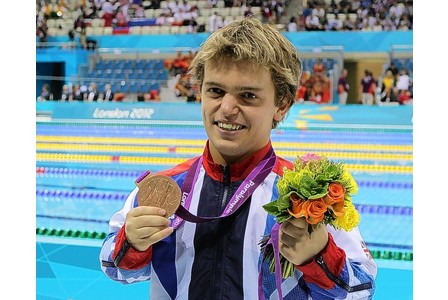 The last couple of days have been exciting in the London aquatic centre, with both Matt Whorwood and Ellie Simmonds featuring in the act
On Monday Ellie Won another Gold medal in the 200m Individual medley with an amazing new world record of 3.05.39. In a cat and mouse race Ellie kept up the pressure on her rivals through the first two stages of the race putting in two damage limitation lengths for Butterfly and Backstroke before unleashing her breaststroke to pull up on the rest of the field, then in the final turn putting in a magnificent final 50m freestyle to pull into the lead and win her second gold medal of the games.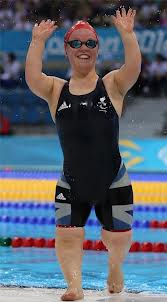 In the men's 200m IM Matt Whorwood swam a beautifully measured heat to make it into the finals. He swam well with a great Butterfly and freestyle leg to finish 5th in a time of 2.53.08. A really great performance which is sure to push him well up the world rankings. In the 50m Freestyle on Tuesday Matt found it hard to keep up the pressure in the shorter race and did not make the final but still posted a great time of 33.91.
In the same 50m Freestyle event Ellie put in a solid performance in the heats to make the final which featured, Arlen and De Konning-Pepper who are both very strong in the short races. Ellie had the crowd behind her as she walked out the roof was raised by the noise of the cheering. She finished in a time of 36.11 not a PB but good enough to secure her third medal of the week, this time having to settle for a Bronze.
Both Matt and Ellie have the 100m Freestyle on Saturday with tough competition for both of them, we wish them both the best of luck for their final event, don't miss it.