Northern Ireland Regional Update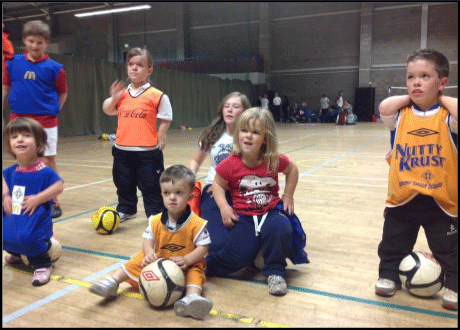 The DSANI Region has started organising a Winter Sports Programme for all its members and families of all ages.
So far we have held four fun packed sessions at the Lisburn Racquets Club. On all occasions it was a great success, involving both old and new members of the DSANI region.
The first hour was primarily assigned to football with Mal Donaghy; while members could also try other sports such as new age curling, boccia, badminton and unihoc. It was good to see some of the younger members taking part in the sports and hopefully they will continue with them in the future.
There are two more winter sports day sessions coming up which we hope will build on the success of last year's taster sessions.
Well done to Emma Fitzsimons and Thea Langton on winning a Silver and Bronze medal in the 25M Freestyle event at the DSNI Swimming Championships 2012 held at the Lagan Valley Leisureplex, Lisburn. Due to their success, we will be starting a 10 week swimming programme for all our advanced swimmers and to inspire beginners.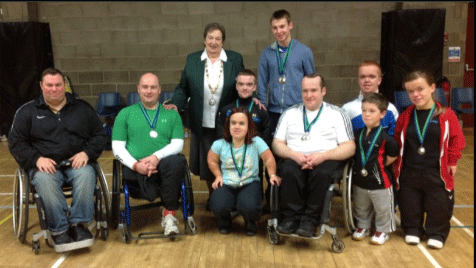 Well done to our members who competed in the Irish 4 Nations Para – Badminton Series. It was a good weekend for the Northern Ireland team, as it saw World Number One Niall McVeigh win the Men's Singles in a thrilling 3 set encounter against Andrew Martin from England. Andrew Moorcroft won the Junior Men's Singles against Dylan Beaumont from England.
Luke Irvine reached the semi finals of the Men's Singles, where he was defeated by Niall. While in the Mixed Doubles, Luke and his partner Deirdre Nagle couldn't progress out of the group stages. Emma Farnham was unfortunate in her group in the Women's Singles, but she and Deirdre Nagle won the silver medal in the Women's Doubles.
Niall McVeigh, Luke Irvine and Emma Farnham have been competing in the Ulster League, division eight they have played extremely well so far to win three games out of five. Their team Alpha Wizards are currently lying third in the league table.