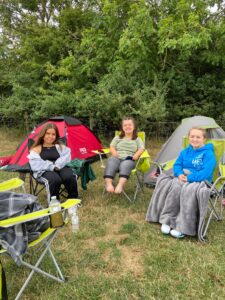 Over the weekend DSAuk friends and families stayed at the West Lodge Farm Park in Northampton. We would just like to say a big thank you to the Dee Family for allowing us to stay and enjoy this amazing weekend.
The weekend was packed with fun and exciting activities that our members were looking forward to. Most members arrived on the Friday where they found a spot on the campsite to put their tent up and met up with their DSAuk friends that they haven't seen for a while.
We had an early start on Saturday morning with a wakeup call from a cockerel as well as the sheep who were making plenty of noise too. Some members headed to the restaurant to have their breakfast whilst others made their own breakfast outside their tent with their camping stoves. With a belly full of food, the members were ready for an exciting and packed day ahead.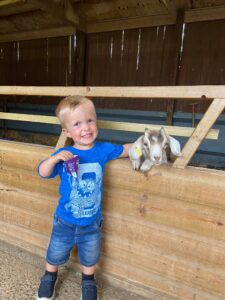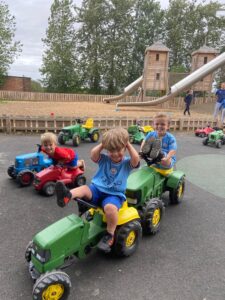 The children played on the huge outdoor play area where there was a climbing frame, tractors, and a barrel ride for all our young members to enjoy. They then looked around the farm where there was a variety of different animals such as goats, donkeys, rabbits, ducks, pigs, and lots more.
On Saturday night, we enjoyed a hog roast followed by making our own smores on the fire pit. The children then completed a treasure hunt around the farm followed by a pub quiz.
On our last morning, all members had a full English breakfast at the restaurant. A few members packed up their tent and travelled back home in the morning where others stayed and enjoyed the activities and made the most of the final day.
All our members had a fantastic weekend and everyone is already looking forward to the next one.
"Thanks for organizing such a great event, we had a great weekend the kids all had so much fun making new friends and playing with friends from football. Can't wait till next year."
"We had the best time, thank you to the Dee family, your facilities are amazing!"