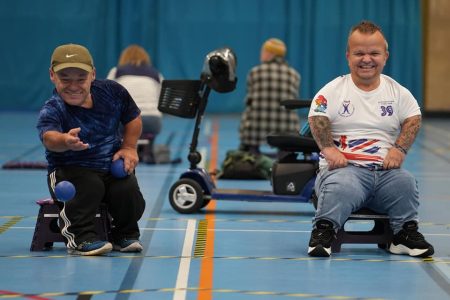 The Dwarf Sports Association UK (DSAuk) held its annual National Boccia tournament during the first weekend in October. They received 58 entries for the 2022 competition right the way from U9's through to the Master's category, our largest ever Boccia entry.
On the Friday evening a group of DSAuk staff went across to the venue to set up for a 9:30am start the following morning. After a few hours of solid graft, the group had set up 6 Boccia courts, the merchandise table, results desks and were ready for the 58 competitors the next morning.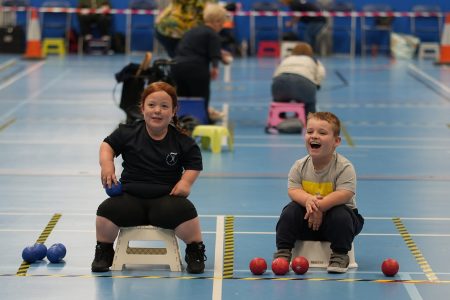 The Saturday's competition saw the group stages of Singles, Pairs and Teams. We began with all ages playing Boccia Singles, we saw some excellent talent on show as well as some individuals playing the sports for the first time. During the afternoon competitors played Boccia Pairs and finished with Boccia Team. The DSAuk is about introducing sports to athletes of all ages and ability and letting them to have go, as well as fierce competition and rivalry as they get older.
On Sunday we began play at 9:30 as we had another full day of Boccia which included the Semi Final and Finals of all ages and all disciplines. It was fantastic day with some great matches in all categories.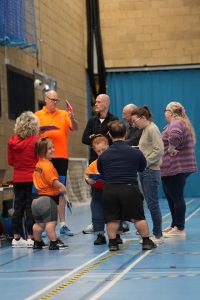 The final competition of the weekend is the Peter Sugden Trophy which is a round robin competition played between the Winners of the Junior, Senior and Master's Single Boccia. This year Paul Hinton came away with the trophy for the first time. Well done, Paul.
As always, a big thank you to all the volunteers who supported this event, we could not do it without you!
The National Boccia Tournament is not just about the competition, it's a great opportunity for people with restricted growth and dwarfism to simply have fun being active and make some new friends in the process.