DSAuk members had an exciting weekend of badminton at the Sheffield English Institute of Sport (EIS) as they took part in a highly successful tournament. The event introduced a new format based on ability, adding an exciting twist to the traditional tournament structure.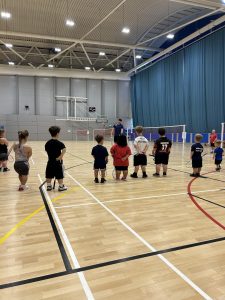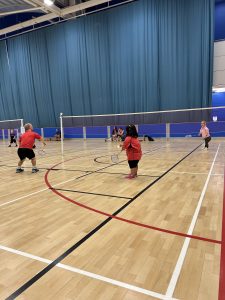 The tournament kicked off with a half-hour session of half-court singles, allowing coaches James and Martin to assess the skill levels of the participants and form appropriate groups. This initial segment helped set the stage for a competitive and inclusive event. Following this, members engaged in singles matches for the remainder of the morning, showcasing their individual prowess on the badminton court. Once singles were complete medals were presented by Para Badminton Player and Paralympian Krysten Coombs.
In the afternoon, a change in format saw members being paired up for thrilling badminton doubles matches. The new arrangement injected an extra element of teamwork and strategy into the tournament, fostering camaraderie among participants. Members expressed their enthusiasm for the fresh approach, highlighting how much they enjoyed the dynamic and collaborative nature of the doubles games.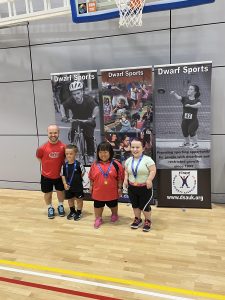 The Sheffield EIS tournament served as an excellent example of their commitment to creating opportunities for individuals with disabilities to engage in competitive and enjoyable sporting activities. As DSAuk staff and members reflect on their fantastic weekend of badminton, the success of the event and positive feedback from participants reaffirm the importance of creating adaptive and accessible formats in sports, ensuring that everyone can experience the thrill of competition and the joy of teamwork.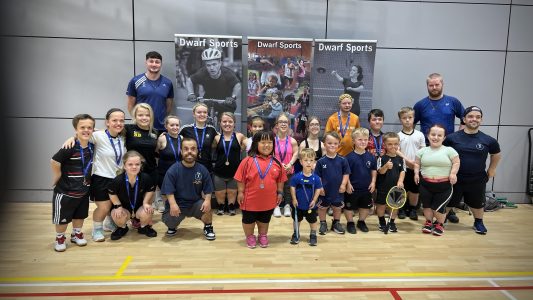 Special thanks to GB Para Badminton and Badminton England for their support in making it a successful tournament for all.